CHELSEY (PATIENT COORDINATOR)
Chelsey started out at NLDA as a patient in 2009 when she was in dental assisting school, and then she began working here in 2016.  She enjoys serving our patients, as their treatment coordinator, fulfilling their needs and having them leave happy.  Her co-workers say she is incredibly helpful for both them and our patients, and her caring, kind personality brightens everyone's day.  In her spare time, Chelsey likes going on adventures with her family, camping, fishing, and hiking.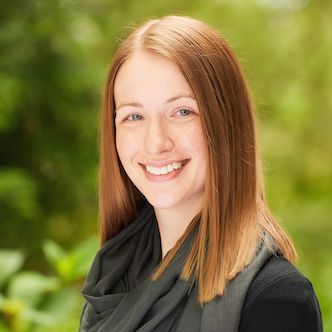 MOLLY (SLEEP PATIENT COORDINATOR):
Molly started working at NLDA as our medical/sleep coordinator in 2017, though she and Dr. Amy knew each other for many years prior to that. She feels being a part of our friendly team and helping patients feel comfortable, happy and healthy is rewarding. Her co-workers enjoy her happy, easy going and funny personality, as well as her dedication to our patients. Molly loves to spend time in the outdoors hiking, biking and kayaking with her husband and two sons.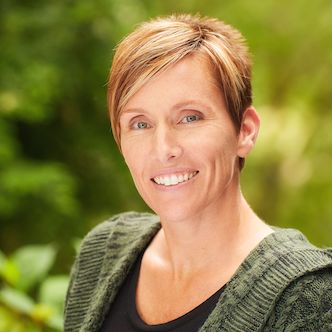 Nancy began working here in 2008 as NLDA's first hygienist after working as a hygienist for 21 years prior. She has loved working at NLDA because we are current with the latest technology and care, but most of all she loves working with Dr. Amy. As a dental hygienist, she enjoys helping patients with their health and getting to know them on a personal level. Her co-workers appreciate her positive, caring demeanor and her infectious smile and laugh. In her spare time, Nancy enjoys boating and spending time with her family.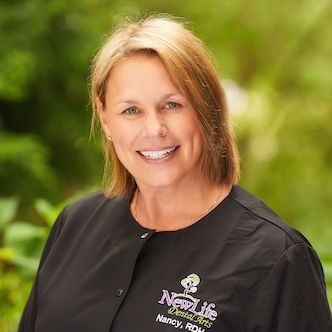 Michelle graduated from dental hygiene school in 2000, and began working at NLDA in 2012. She enjoys teaching patients how to care for their oral health, and appreciates that Dr. Amy believes caring about our teammates is as important as caring for our patients. Her co-workers enjoy her sarcastic sense of humor and helpful, informative personality. Michelle loves traveling internationally as well as hiking the great outdoors here in Washington.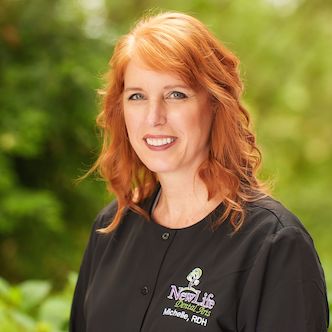 Taylor started working at NLDA in 2019 after working as a hygienist for 5 years prior. She loves the positive environment and team at NLDA, and enjoys building relationships with patients and helping them improve their health. Her co-workers appreciate her energetic, easy going, funny personality and her great attitude every day. In her spare time, Taylor likes traveling, spending time with her wiener dogs and drinking a glass of wine.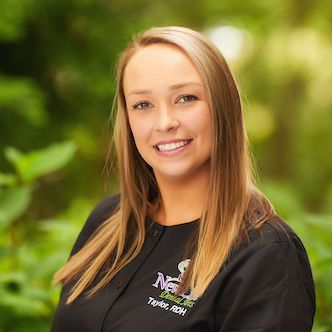 JULIE (DENTAL ASSISTANT):
Julie started working at NLDA in 2014, and has worked in the dental field since 1993. She enjoys the positive atmosphere of our office and helping give our patients the best experience possible. Her co-workers say she is an excellent teacher who is always willing to share her knowledge and expertise, and that she is sweet, kind, fun and great with patients. In her spare time, she enjoys working in her garden and spending time with family and friends. Julie will be moving to Montana in the fall of 2019 and we will all miss her very much!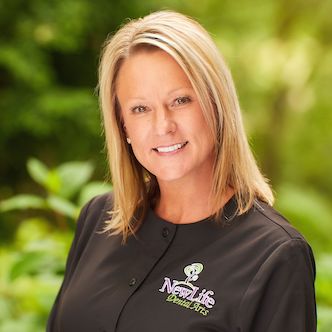 RILEY (DENTAL ASSISTANT):
Riley worked as a dental assistant in an endodontist office for 1 year prior to starting at NLDA in 2018. She loves working with kids at our office and giving them a fun, positive dental experience, as well as working with our fantastic team. Her co-workers appreciate that she is determined, eager to help and learn, and say she is a joy to be around. Riley loves to spend her spare time in the outdoors camping and hiking.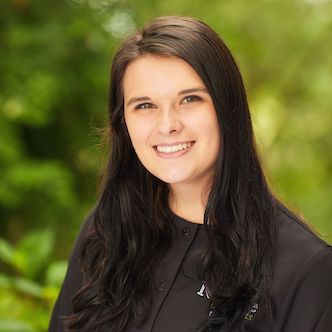 MEGAN (DENTAL SLEEP TECHNICIAN):
Megan was actually the first dental assistant at NLDA when we opened in 2007. After taking several years away from the dental field with her family, she re-joined our team in 2019 as our dental sleep technician. She loves working with our sleep patients and witnessing their whole-life transformations. She also enjoys the positive, uplifting and genuinely caring atmosphere of NLDA. Her co-workers say she is a very hard worker who is always eager and willing to learn and help before she is asked. Megan enjoys spending time with her family, taking trips to new places, and serving at her church.